C&D Recycling Program
As part of our commitment to sustainability, every C&D Technologies battery comes with a lifetime recycling policy.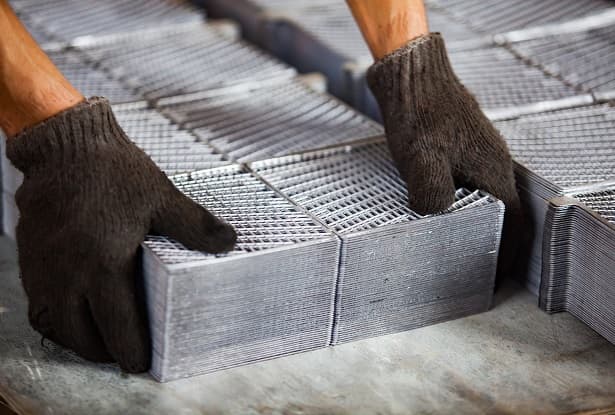 Recycling info
Some companies claim to relieve you of the entire burden regarding the disposal and recycling of your lead-acid battery, but often they only provide partial or limited support. Still, under current law, no person or company involved can escape their "cradle to grave" responsibility to dispose of their lead-acid battery products in a safe and environmentally conscious manner. The C&D Lead Acid Battery Collection and Recycling Program provides an eco-friendly, safe, convenient, low-cost recycling option.
We pick up your lead-acid batteries at your location and, dependent on volume, take them directly to one of our EPA-certified lead recycling partners.

No scrap dealers are involved.

Partial truckload arrangements are possible.

Fewer waste streams at the smelter mean less potential for future liability.

A certificate of recycling is available upon request. All recyclable battery components, including lead, plastics and acid, are recycled.

C&D is independent of the smelter operations and makes critical environmental compliance assessments through our internal audit program.

C&D's recycling partners have an RCRA Part B permit and are open to customer inspections/audits upon request.

C&D has recycling partners nationwide.
C&D Recycling Resources
HazCom
C&D Technologies has comprehensive Hazard Communication policies and procedures to ensure that its employees, distributors and customers are well informed on the inherent environment, health and safety concerns for all products produced.
Material Safety Data Sheets (MSDSs) and product packaging labels are reviewed and updated annually for all products to ensure proper hazard warnings, technical specifications and safety requirements are in place. All C&D employees and contractors receive HazCom training to ensure that they are aware of all the hazards of chemicals and raw materials they come in contact with.
Environmental
C&D Technologies is committed to the protection of the environment and the health and safety of its employees, customers, and communities in which it does business. It is the policy of C&D Technologies to design, manufacture, and distribute products in a manner that will not result in the creation of unacceptable risks to health, safety or the environment.
Responsible management of the environment requires continuous improvement aimed at achieving neutral environmental impact from all operations, products, and packaging within the constraints of existing technology and responsible business practice.
Schedule Recycling Pick Up