Our History
Our journey to becoming a global leader in energy storage systems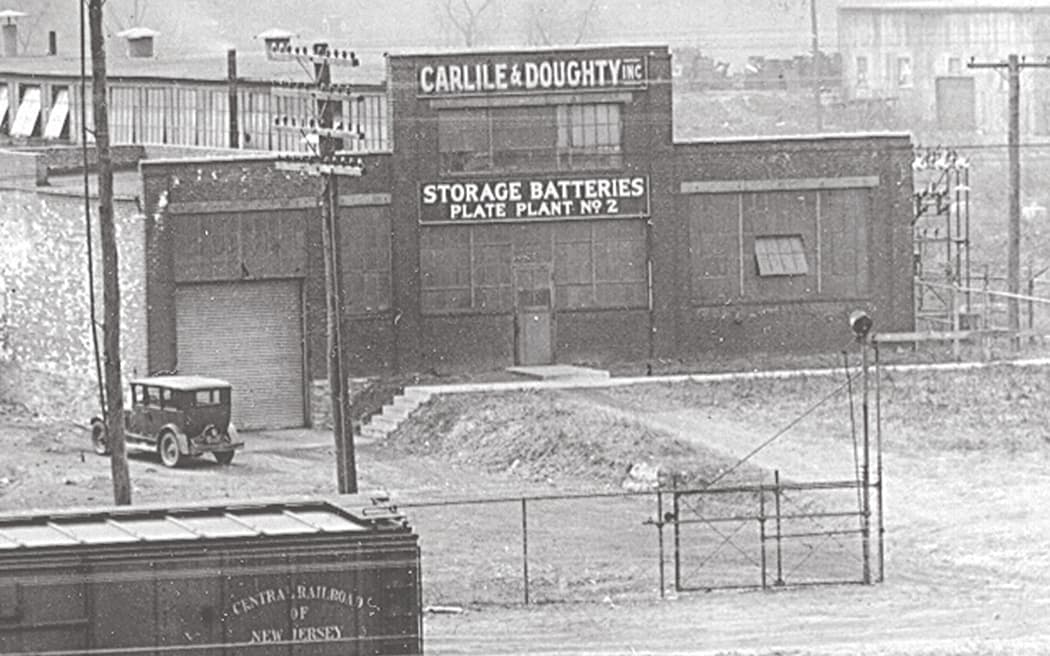 Manufacturing industry power solutions for over 100 years
Over the years, C&D Technologies' contribution to the data center and communications markets – through our work with Bell Laboratories and strong ties with several major original equipment manufacturers — has solidified us as leaders in the industrial battery industry. We continue to grow by focusing on innovation in our core products, strategic partnerships, and key acquisitions. As part of this strategy, we acquired Trojan Battery Company, a leading manufacturer of deep-cycle batteries for motive and solar applications. This acquisition has allowed us to expand and become one of North America's largest energy storage solution providers.
In 2017 KPS, a global private equity firm dedicated to investing in manufacturing and industrial companies, acquired C&D to leverage the company's leadership in industrial power storage. This acquisition has strengthened C&D's financial footing while providing KPS with state-of-the-art energy storage, research, engineering, and manufacturing facilities which are prime for global energy solutions and services growth.
Our ongoing strategy is to continue building C&D's capacity and innovative solutions to meet the growing demand for high-quality energy storage solutions worldwide. We built our reputation by providing industry-leading industrial power solutions and continue to do so through state-of-art engineering. We are committed to providing industry-leading products and services to ensure power is available when and where it's needed. C&D Technologies stands proudly behind our products and people, creating powerful solutions that address future technological challenges.
A CENTURY OF C&D
2018
C&D acquires Trojan Battery Company, a leading manufacturer of deep cycle batteries for motive and stationary applications.
2017
KPS acquires C&D, leveraging the company's leadership in industrial power storage for growth in the global energy solutions and services market.
2012
C&D buys out its partner in Shanghai and takes full ownership of the manufacturing facility. The plant provides Asia, Europe and the Middle East with the same high-quality products that C&D's North American customers have come to expect.
2000
C&D purchases Panasonic's manufacturing plant in Reynosa, Mexico. The acquisition brings MSE technology, a premier pure-lead technology. Pairing it with C&D's ultra-high purity grid alloys and advanced manufacturing techniques results in the msEndur II battery, which remains one of the most reliable VRLA batteries ever developed
1999
C&D acquires the Dynasty division of Johnson Controls, including its manufacturing facility in Milwaukee, Wisconsin. Dynasty's technology has since been incorporated into C&D's TEL Long Duration, UPS High Rate Max and Advanced Energy Storage batteries.
1970
C&D works with Bell Labs to develop lead-calcium battery technology. Offering many advantages over previous designs, the new energy source quickly becomes the industry standard and remains the preferred technology for many of C&D's customers.
1955
C&D opens a battery manufacturing plant in Attica, Indiana. The company's oldest plant still in operation, it manufactures all C&D flooded lead-acid batteries.
1941-1945
During World War II, C&D turned its attention to developing industrial batteries, a focus it honed over subsequent decades as the company expanded into battery systems for the burgeoning communications industry, a strategy that has enabled the company to remain relevant for more than 100 years.
1916
Fueled by a vision of electricity's potential to power the new century, Carlile and Doughty launched C&D in 1916. The founders were quick to recognize the disruptive role the nascent automobile industry would have on industry and society, and the company followed up on its initial success by producing batteries to power those vehicles.
1906
In 1906, Frank Carlile and Leon Doughty, two seniors at Philadelphia's Central Manual Training School, stunned their teachers and community when they bid on—and won—a contract to electrify their high school. Carlile and Doughty's spirit of innovation lives on in C&D's continued emphasis on energy solutions for diverse industrial power systems worldwide. Wherever there is a need for quality industrial power, C&D is there.
More about C&D Technologies